# Susanne Vécsey & Christoph Schmidt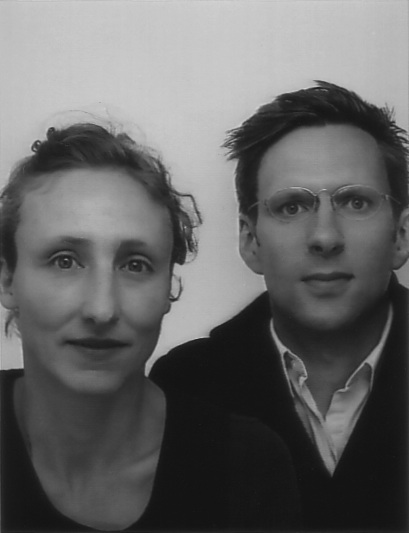 Susanne Vécsey & Christoph Schmidt (CH): They found their architectural practice 'Vécsey Schmidt Architekten' in Basel in 2007. Besides competitions and building projects they also work on theoretical issues of Architecture.
Set design:
With a simple intervention, the application of room-high letters on the existing pillars, their seperating impact is dissolved in favour of the overall space. Dioganally viewed the characters unfold an abstract, sculptural expression. The letters refer to the title of the concert which for his part is borrowed from a poem of the Italian futurist Filippo Tomasso Marinetti.